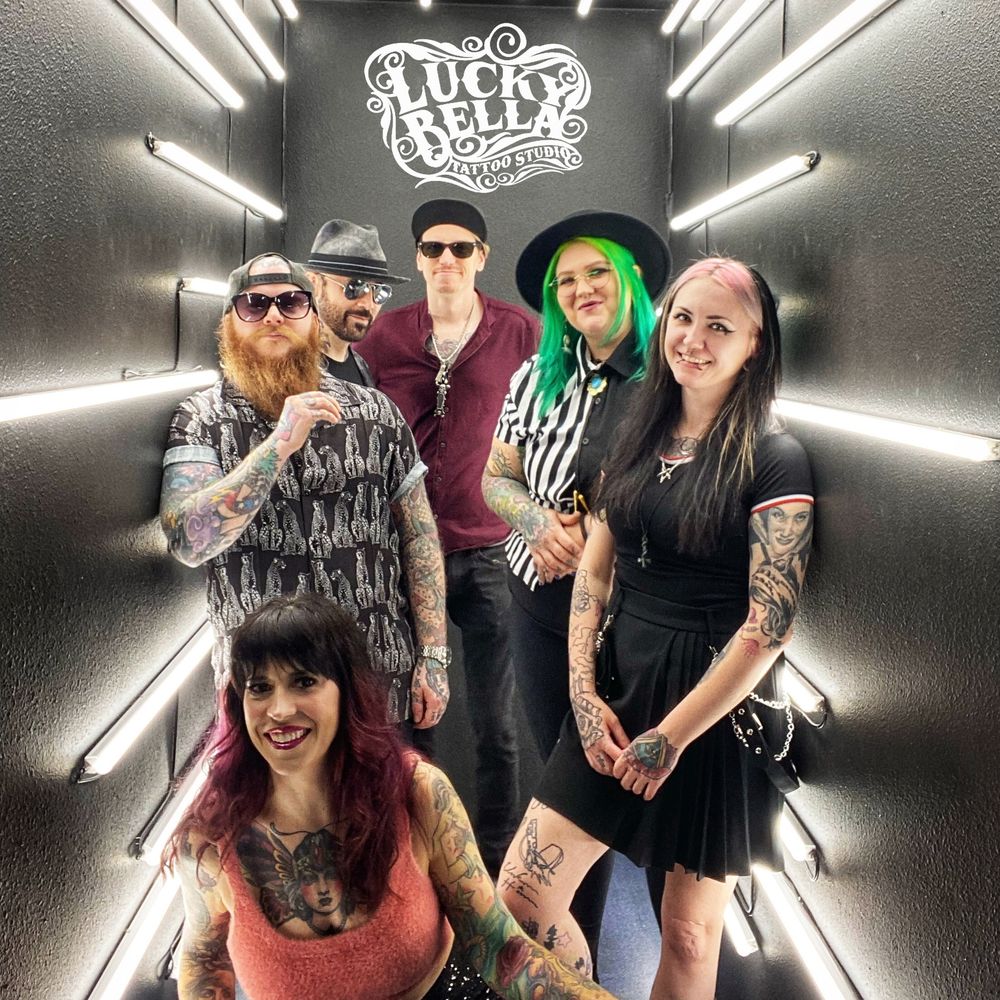 Award-Winning and World Class
North Little Rock, Arkansas
Lucky Bella Tattoos was founded in 2011 by artists Brooke and Ryan Cook. We offer award-winning and world class custom tattoos in a clean and professional studio with a friendly atmosphere. 
Lucky Bella Safety Guidelines
In 

order

 to keep our clients and staff safe
     A valid state issued photo ID is required by Arkansas state law to be presented in person at the time of your appointment in order for us to tattoo you. We cannot tattoo you without an ID. A valid ID includes a drivers license, state issued identification card, military ID, or passport.
Any guest you bring with you will have to sit in the waiting area.  No-one other that the client will be allowed in the tattoo area.
   Do not use numbing creams or ointments before your tattoo. It will jeopardize the quality of your tattoo. 
   Client cannot show any symptoms of illness like a sneezing, a cough or fever (not even allergies) or any signs of illness in your household
 We are NOT currently tattooing ANYONE under the age of 18.
We are currently NOT offering piercings or piercing services.