Lucky Bella Tattoo Studio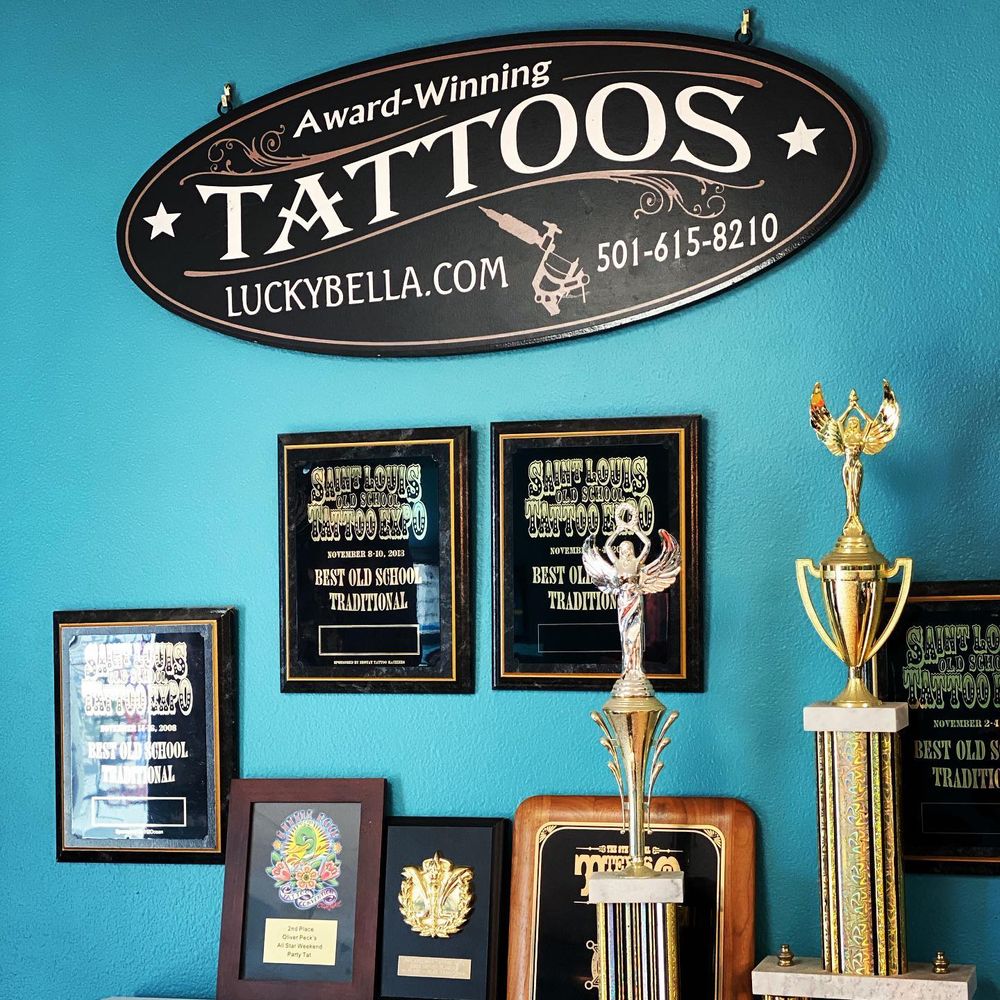 Award-Winning and World Class
North Little Rock, Arkansas
Lucky Bella Tattoos was founded in 2011 by artists Brooke and Ryan Cook. We offer award-winning and world class custom tattoos in a clean and professional studio with a friendly atmosphere. 
Lucky Bella COVID-19 Safety Guidelines
 In 

order

 to keep our clients and staff safe:
 

A CDC recommended mask is required to be worn over the nose and mouth at all times.  For example, a KN95 or an N95 mask. You will be required to provide your own mask. We are performing a medical procedure on you so we are required to take additional precautions since we are unable to social distance from our clients. 

 

We will take clients temperature with a no touch thermometer 

 

Client cannot show any symptoms of illness like a cough or fever (not even allergies) or any signs of illness in your household.

Clients cannot bring a guest with them to their appointment at this time.

 

All consultations will be done via text and FaceTime. 

 

Vaccinated individuals are greatly appreciated, please get yours ASAP,  as we have lost friends and family to COVID. 

If you haven't been vaccinated, you should avoid large groups of people and gatherings for two weeks previous to your appointment. 

 

Minimum amount of time we book for, during the pandemic is $200 per person. This is due to medical supplies over doubling in price and becoming extremely scarce.
  
Please be patient with us at this time. We are having to spend much more time, taking extra measures to ensure the safety of our clients, staff, and the community.